Grace, elegance, and delicacy are just a few hallmarks of the music of the French Baroque. From the court of the Sun King to the salons of Paris, the highly ornamented music of French composers tickled the ears of courtiers and philosophers alike. We think you'll agree that the unique French style has a certain on ne sait quoi that makes it unmistakably français, but despite this, French music exhibits a great deal of variety of genres and moods. You'll experience music enjoyed by Louis XIV in his private quarters, Parisian nobility in the opera theatres of Paris, and parishioners in the cathedrals and churches of Dijon and Paris.
This concert will feature a number of ABO soloists, including Stephanie Raby (violin & viola da gamba), James Brown (viola da gamba), Eric Smith (viola da gamba & 'cello), Elizabeth Hardy (bassoon), Billy Traylor (oboe & recorder), Marcus McGuff (flute) and Joan Carlson (violin & soprano), and we'll welcome back soprano Julianna Emanski, who sang the title role in last season's performance of Handel's Esther. Featuring sacred and secular works by Marais, Lully, Charpentier, Boismortier, Rameau, and more.
Saturday, February 20, 2016 – 8:00PM
First Presbyterian Church of Austin
8001 Mesa Drive · Austin, TX 78731
(map)
Click the image below for Austin tickets.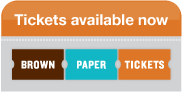 Sunday, February 21, 2016 – 4:00PM
Ursuline Chapel at the Southwest School of Art
300 Augusta Street · San Antonio, TX 78205
(map)
Click the image below for San Antonio tickets.